Reconalist Acquired by CafeMedia ← It's True!
Laurie here with some exciting news!! Reconalist has been acquired by CafeMedia, and I am even more excited to announce that I have joined the CafeMedia team as the Vice President of Content Strategy.  
I've been working with CafeMedia for a while, as they acquired my ad management service, Adthrive, back in 2016. Now that I've shifted my focus to helping creators use data-driven strategies with predictive analysis, it makes sense to join a company that is doing the same. It feels like a natural fit and an obvious next step.
What Does CafeMedia Do?
CafeMedia is the world's largest ad management service, powering the revenue engine for more than 3,000 independent premium publishers and content creators, with a collective reach of over 170MM monthly unique visitors (#11 largest Comscore property).
I've Joined The CafeMedia Family!
In this transition, my focus will shift to building new SEO products for creators who are part of the CafeMedia community. This means that I will be sunsetting the Content Strategy Portals and all courses for current members.
I'm excited to begin this new chapter with CafeMedia and eager to launch the amazing tools we will build together!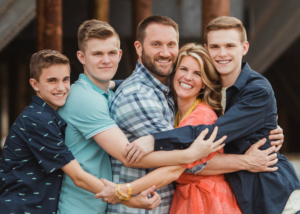 I understand that many of you have been relying on my content strategy tools for a long time, and I want to assure you that I did not make this decision lightly. However, I believe that by joining CafeMedia I can make an even bigger impact by helping their publishers' solution team build SEO tools uniquely designed for creators.
How Will This Impact Me?
If you're thinking, "I'm happy for Laurie, but what does this mean for my account, and how does it affect me?" that is completely normal.
For active accounts, I want to make sure the transition is smooth for you. Therefore, while I am canceling your subscription as of January 6, 2023, you will still have access to the portal and courses at no cost until May 31, 2023. I have provided a sunset guide that includes answers to common questions (FAQs), tips and tricks for what to do next, and how to make the most of your remaining five months of FREE access.
Got Questions?
I want to express my gratitude for your understanding during this transition and recognize it may cause extra work for you. If you find that you have an urgent matter, please fill out this form, and I will do my best to assist you.
How Was The Acquisition Process?
I know you're dying to know, so I'll spill the tea: it was amazing! During the acquisition process with CafeMedia, I was consistently treated with enthusiasm and respect, which was extraordinary. I felt heard and valued throughout the process, and it was clear that CafeMedia values partnerships and works to build strong, positive relationships.
Even though I've worked with them since 2016, I was pleasantly surprised to find that our values align so closely – CafeMedia's focus on putting creators first, maintaining SEO integrity, pioneering new ideas, and fostering a supportive culture is something I really admire. Of course, my raving review about CafeMedia isn't just because I now work for them – I included it because I feel strongly about my experience and want other creators to know that CafeMedia has our back.
This experience reminded me of the excitement I felt when I first started blogging in 2007. I'm thrilled to have found another community that I am proud to be a part of, and our shared values are at the heart of our partnership. It's what made this acquisition a no-brainer for me.
Thank You!
I want to express my sincere gratitude for your support throughout the years. I couldn't have reached this point in my journey without you, and I am grateful for all you have done to help along the way.
Sincerely,
~ Laurie